Spaces to suit all
Elegant conference rooms at a unique venues
Our events and conference spaces bring together the best of practicality and wonder. Modern conveniences co-exist with luxury ambience to elevate the atmosphere into something truly special. Our beautifully appointed and flexible spaces can cater for seated or standing guests, for multi-day events or just several memorable hours.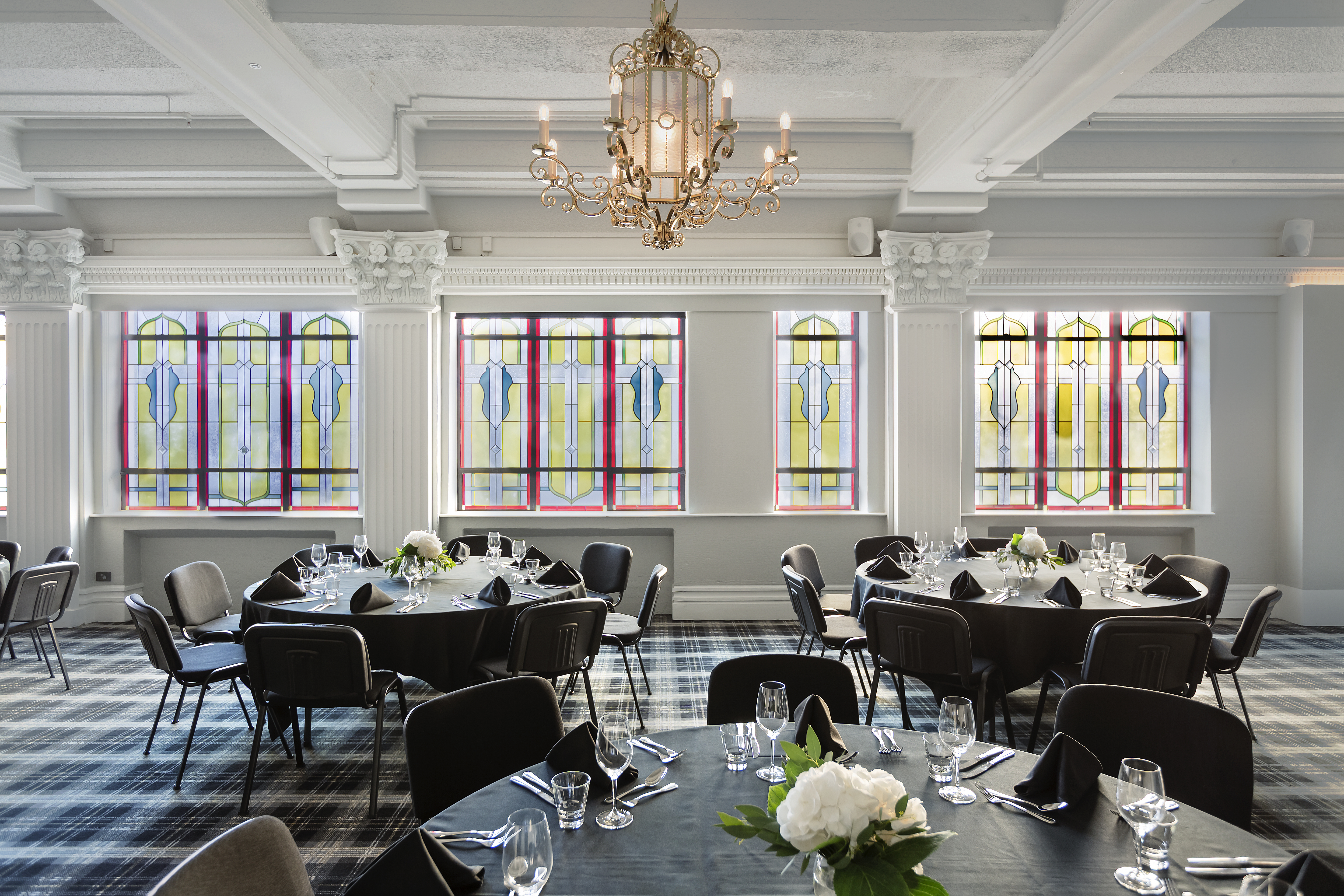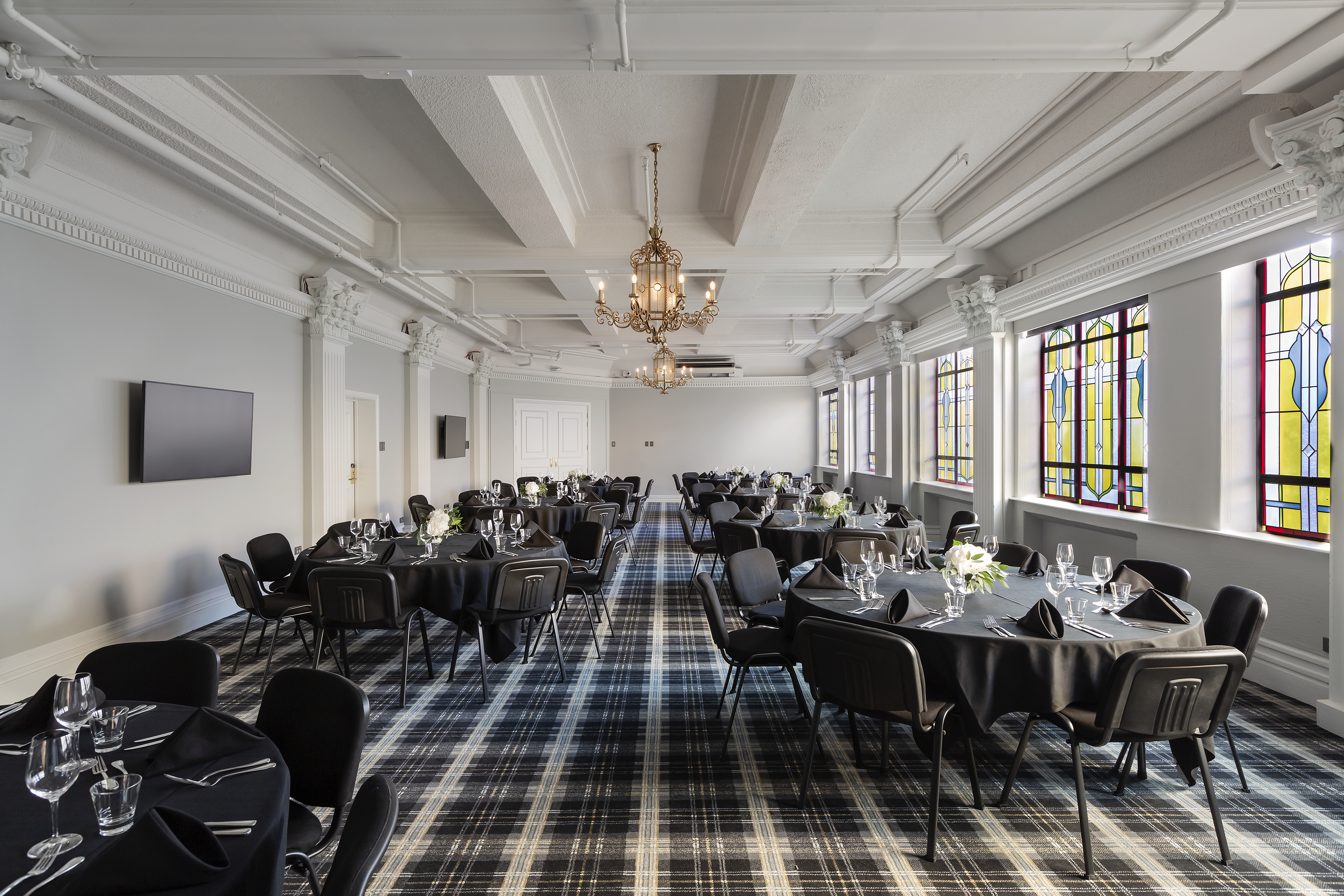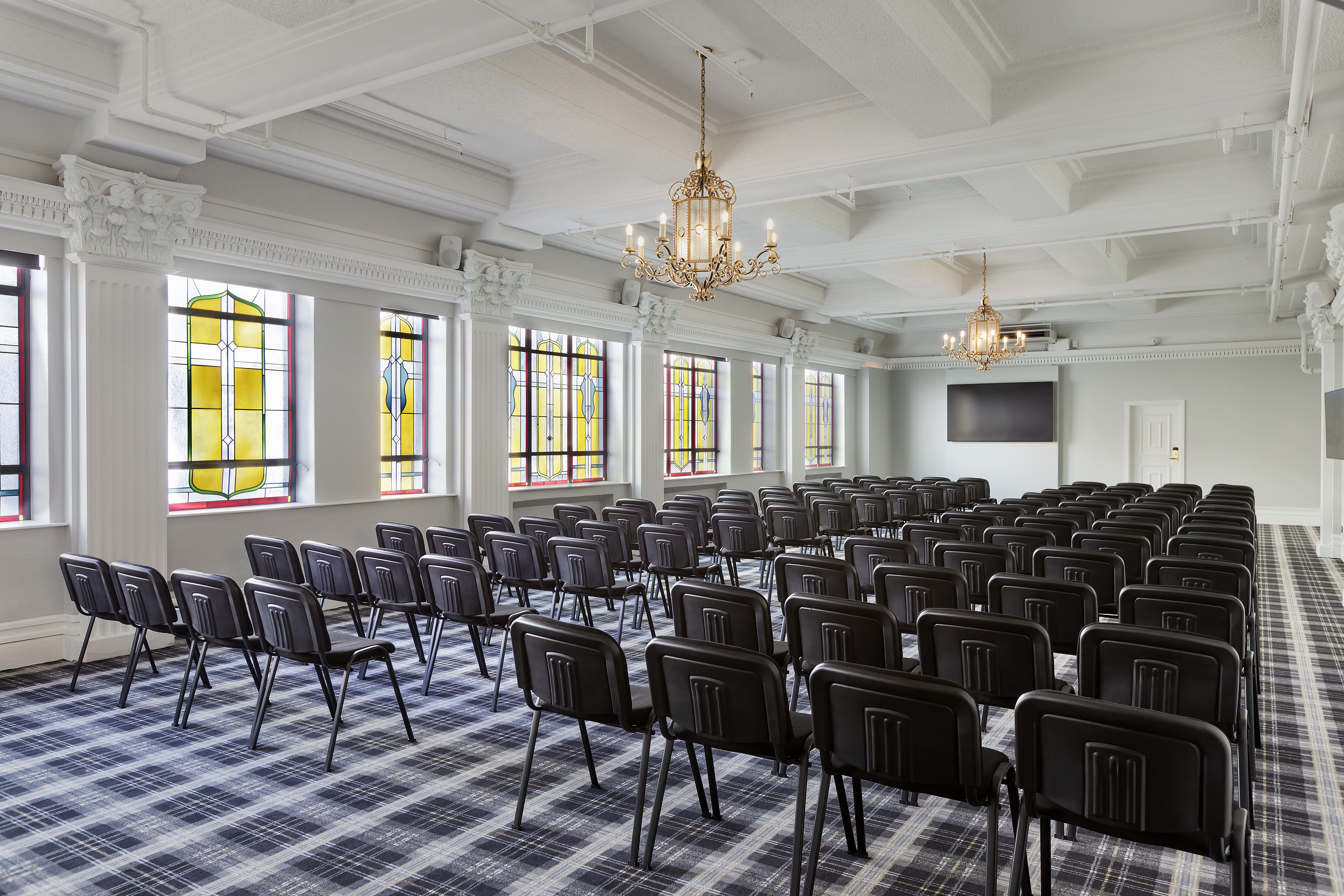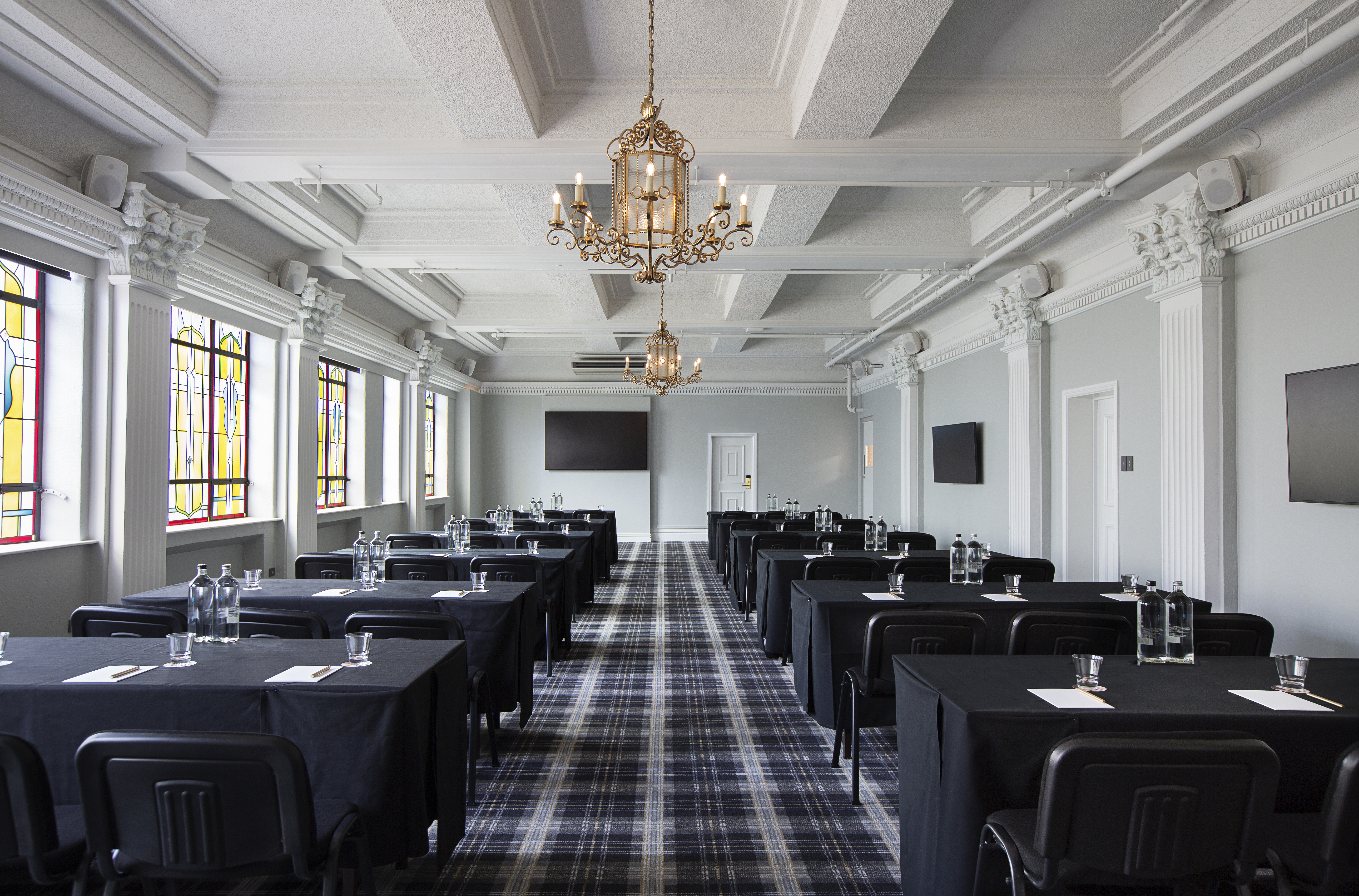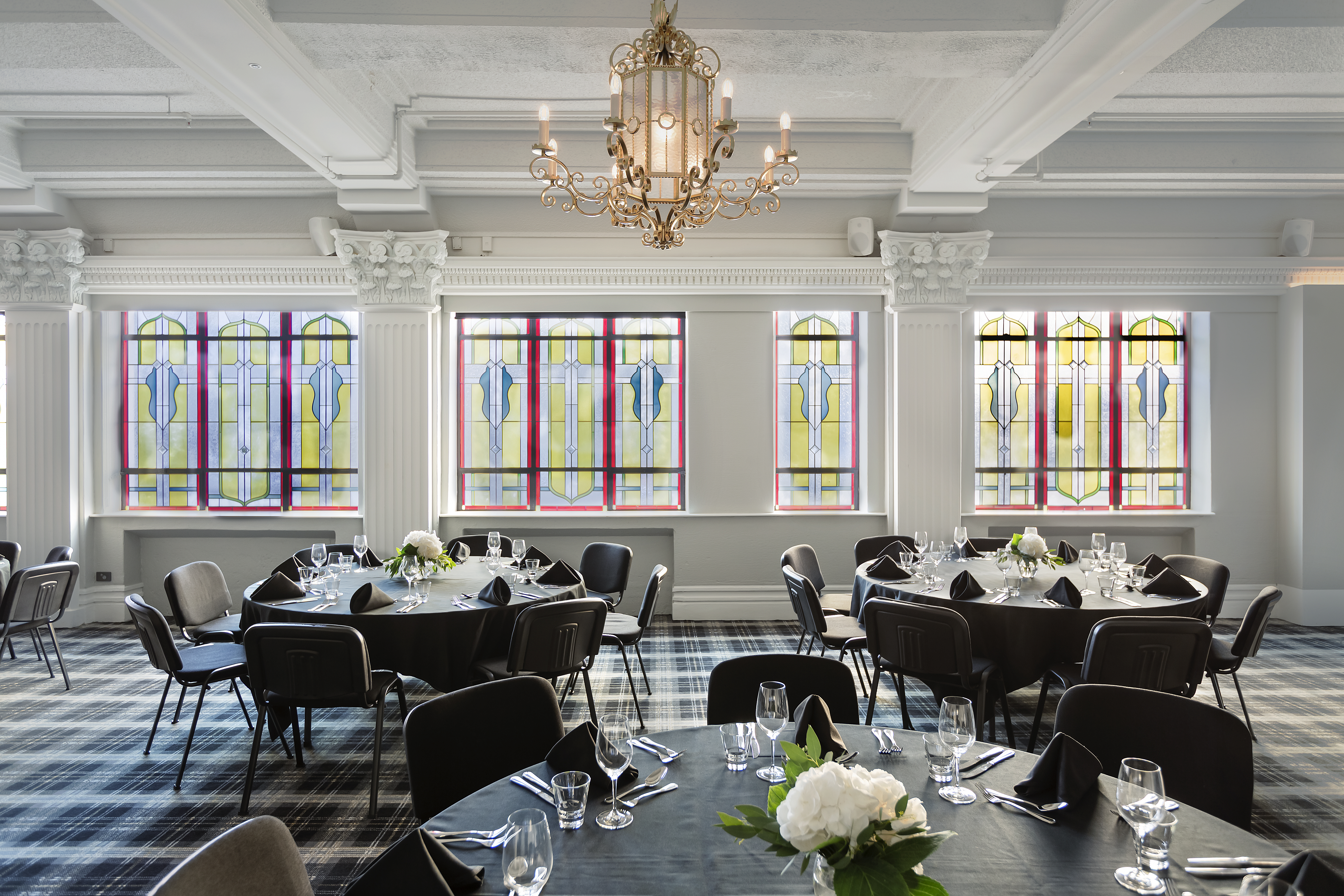 Chancellor Room
Fable Dunedin
A magnificent pillarless room with stained glass windows and its own full service bar providing a regal venue for your corporate event or special celebration. At 180m2 the Chancellor Room can hold up to 120 guests cocktail style.
Capacity for:
Theatre: 104
Classroom: 36
U-shape: 42
Banquet: 80
Cocktail: 120
Cabaret: 66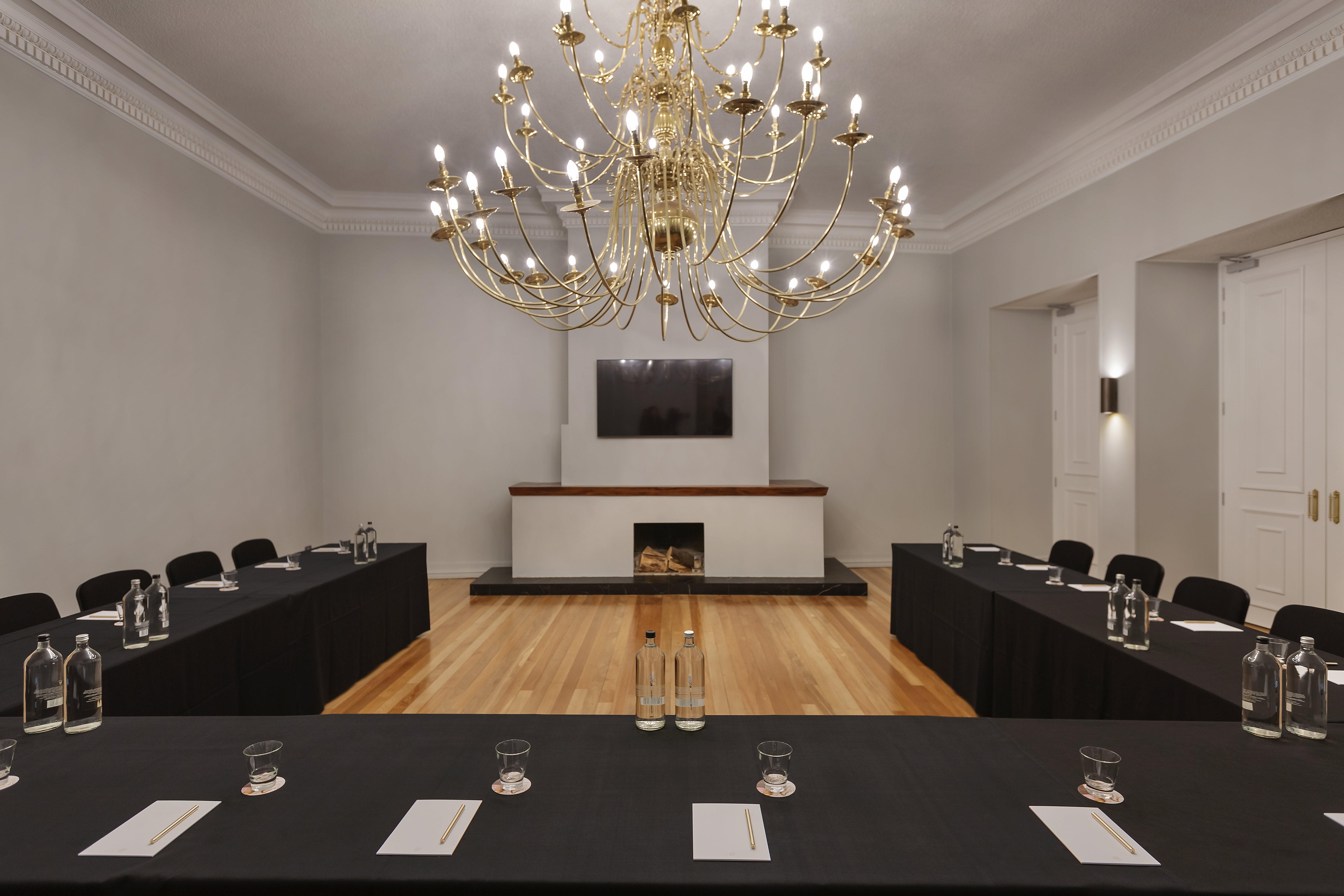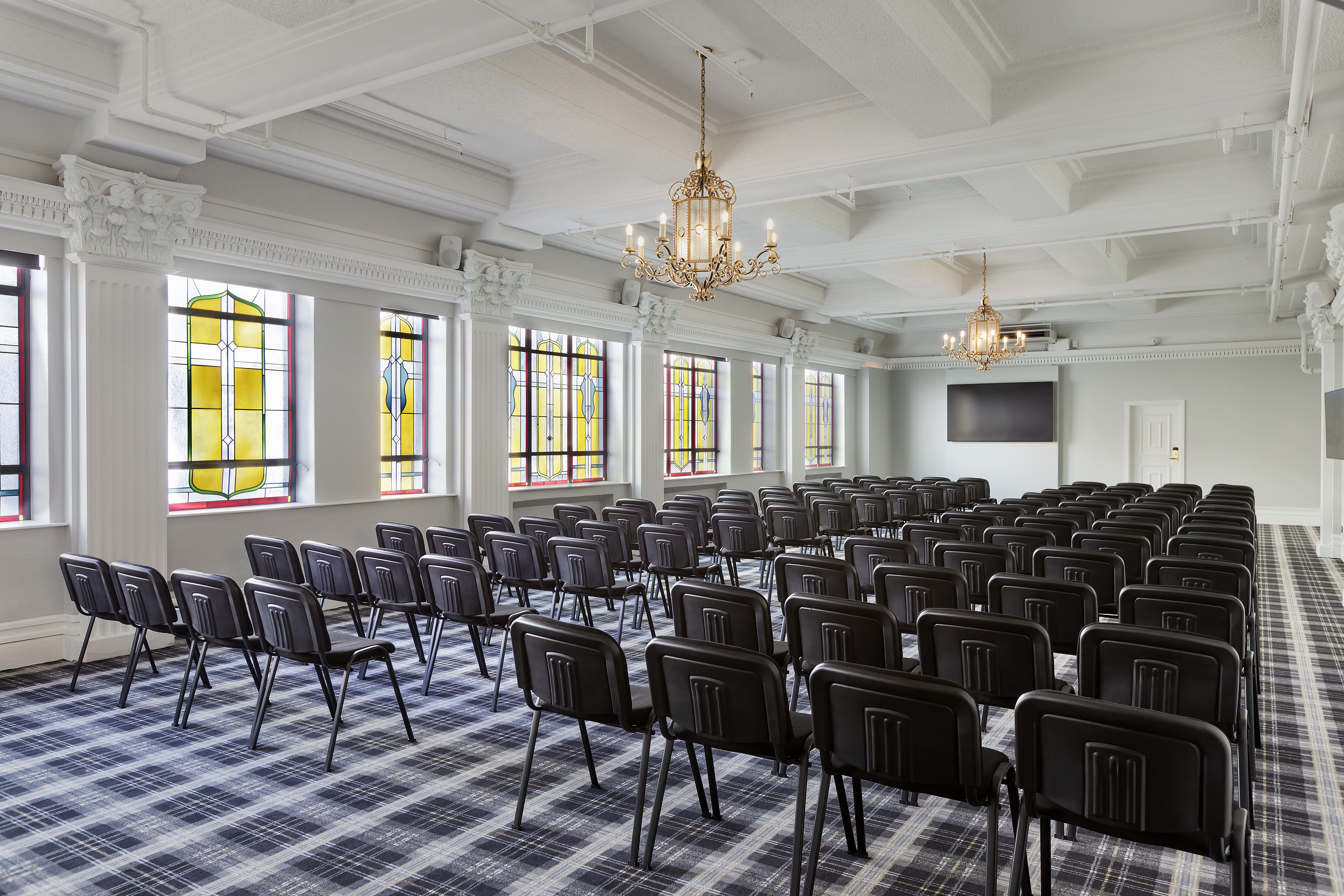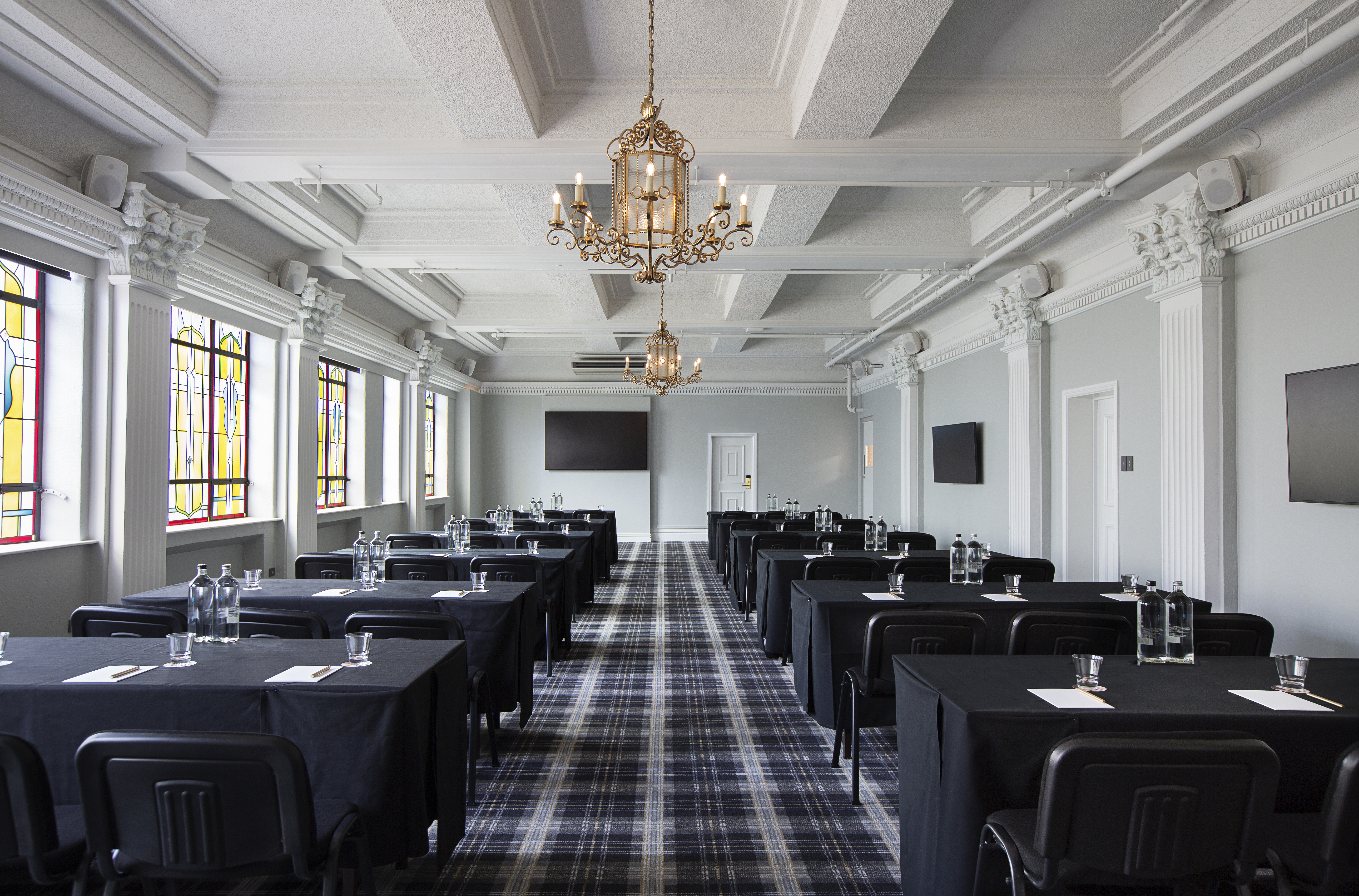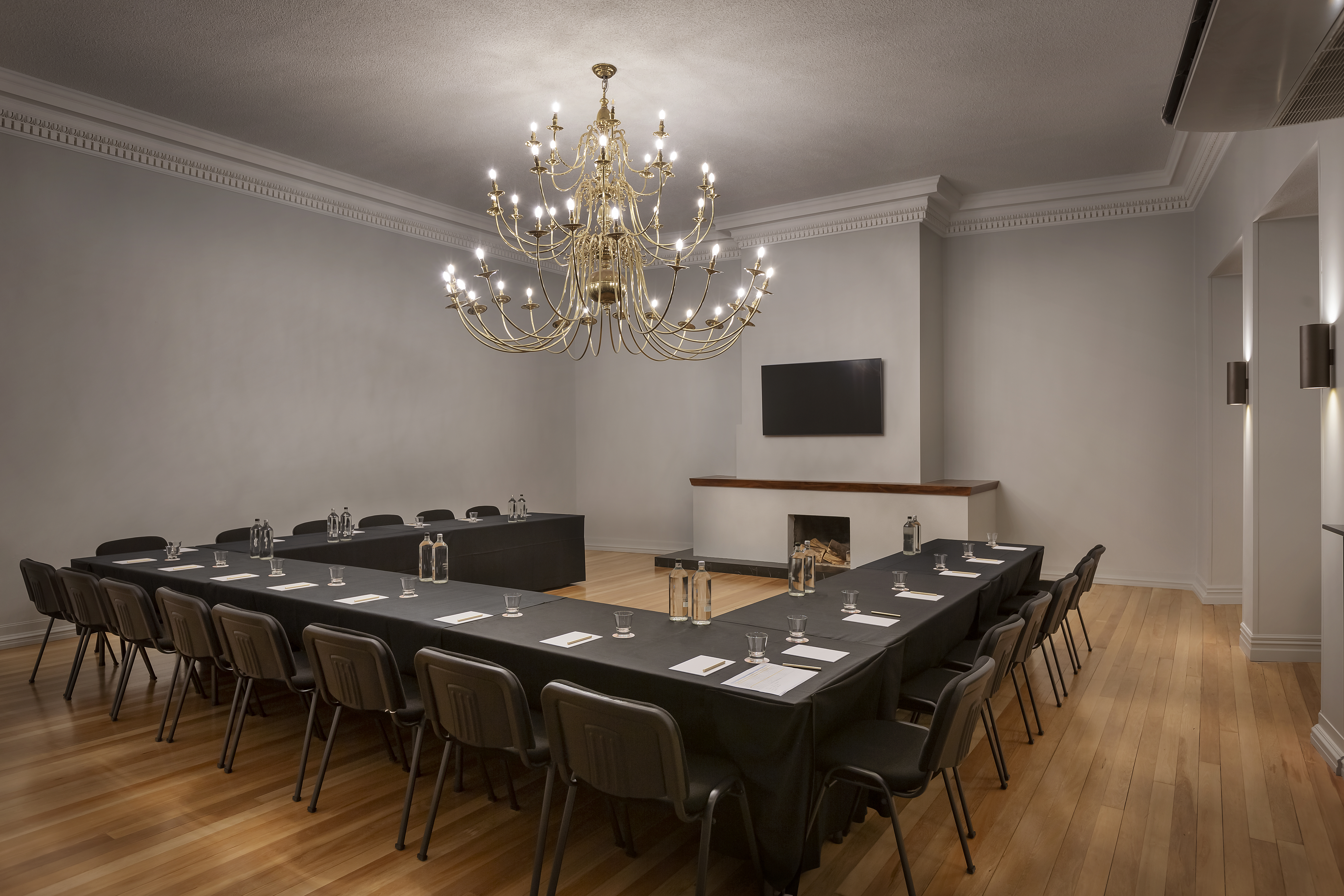 Chancellor Lounge
Fable Dunedin
Located adjacent to the Chancellor Room, the lounge space lends a heritage ambience with its Victorian chandelier. At 80m2 it is perfect for hosting a pre-function event or to be used as a venue in its own right.
Capacity for:
Theatre: 45
Classroom: 18
U-shape: 21
Banquet: 32
Cocktail: 50
Cabaret: 28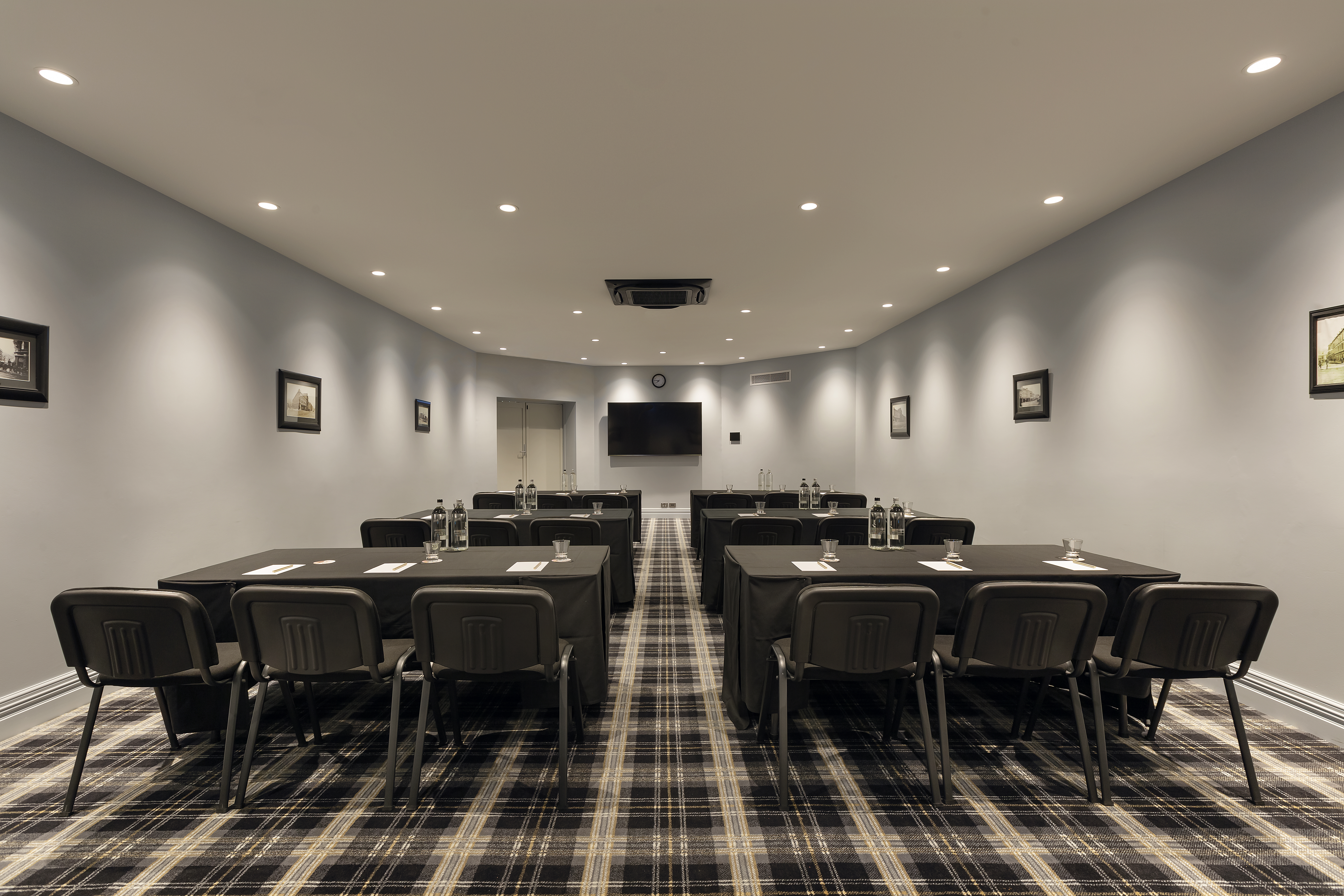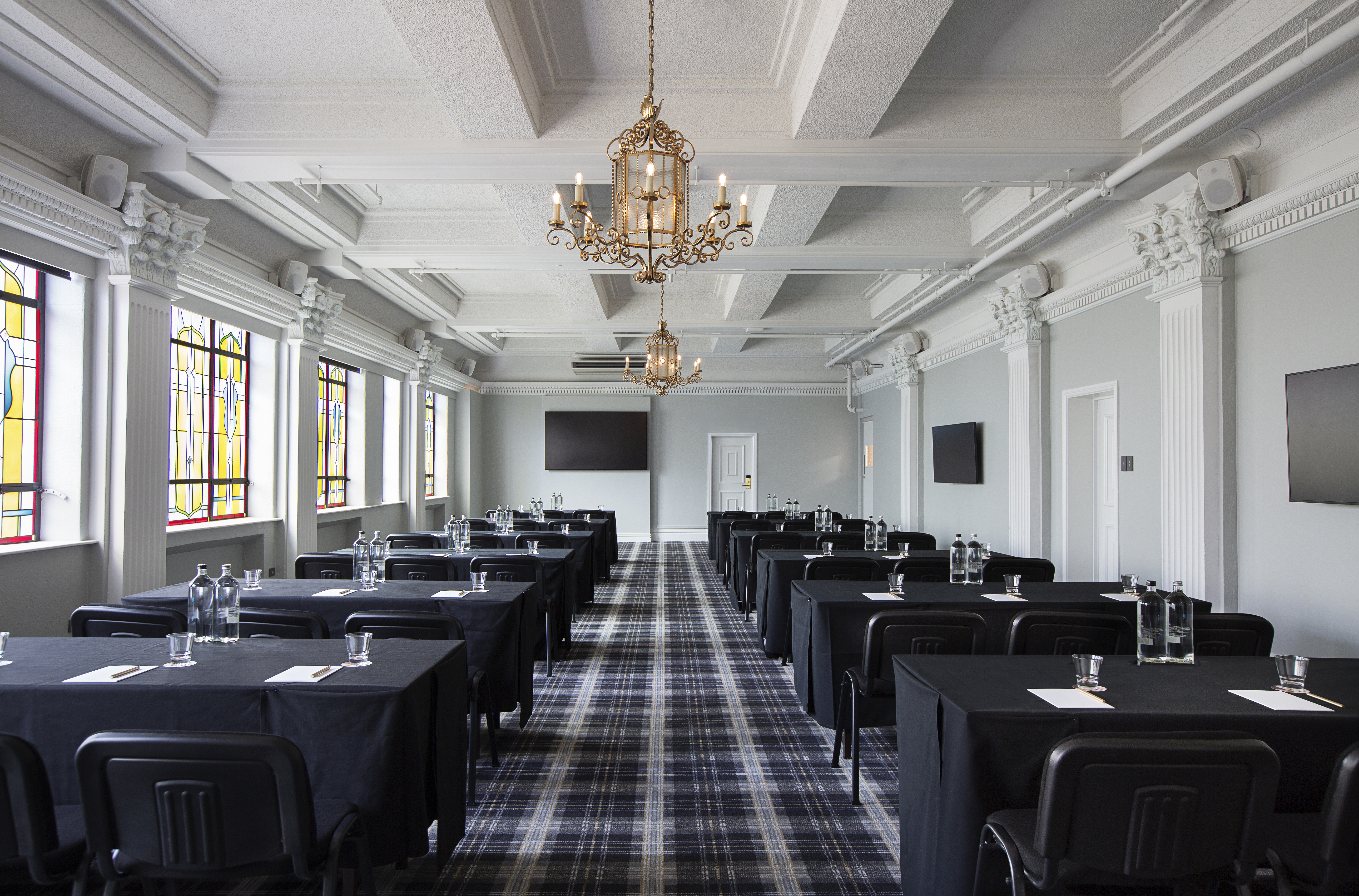 Bracken Room
Fable Dunedin
A comfortable space of 68 square metres ideal for small meetings and training sessions of up to 42 people.
Capacity for:
Theatre: 42
Classroom: 21
U-shape: 21
Banquet: 32
Cocktail: 45
Cabaret: 28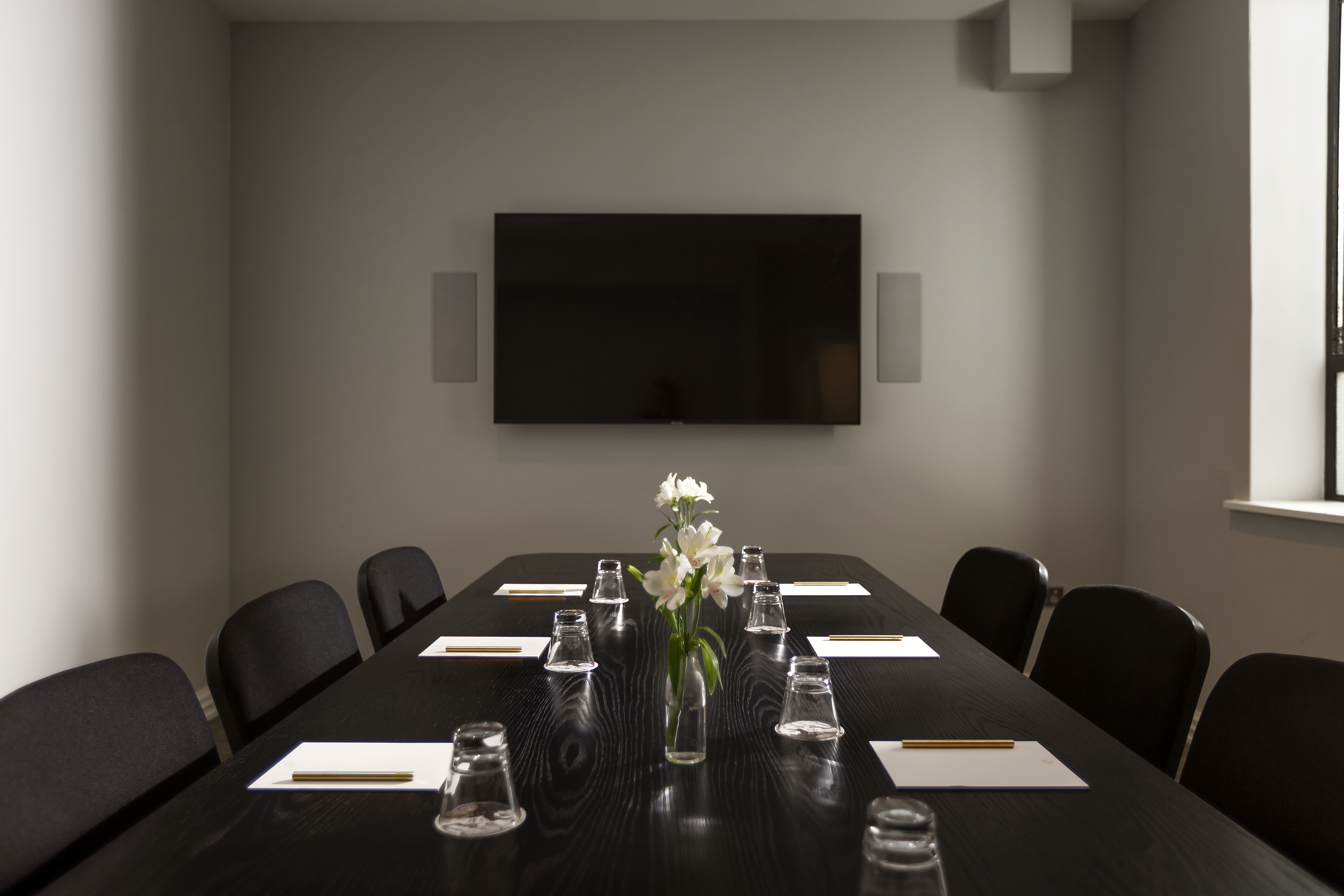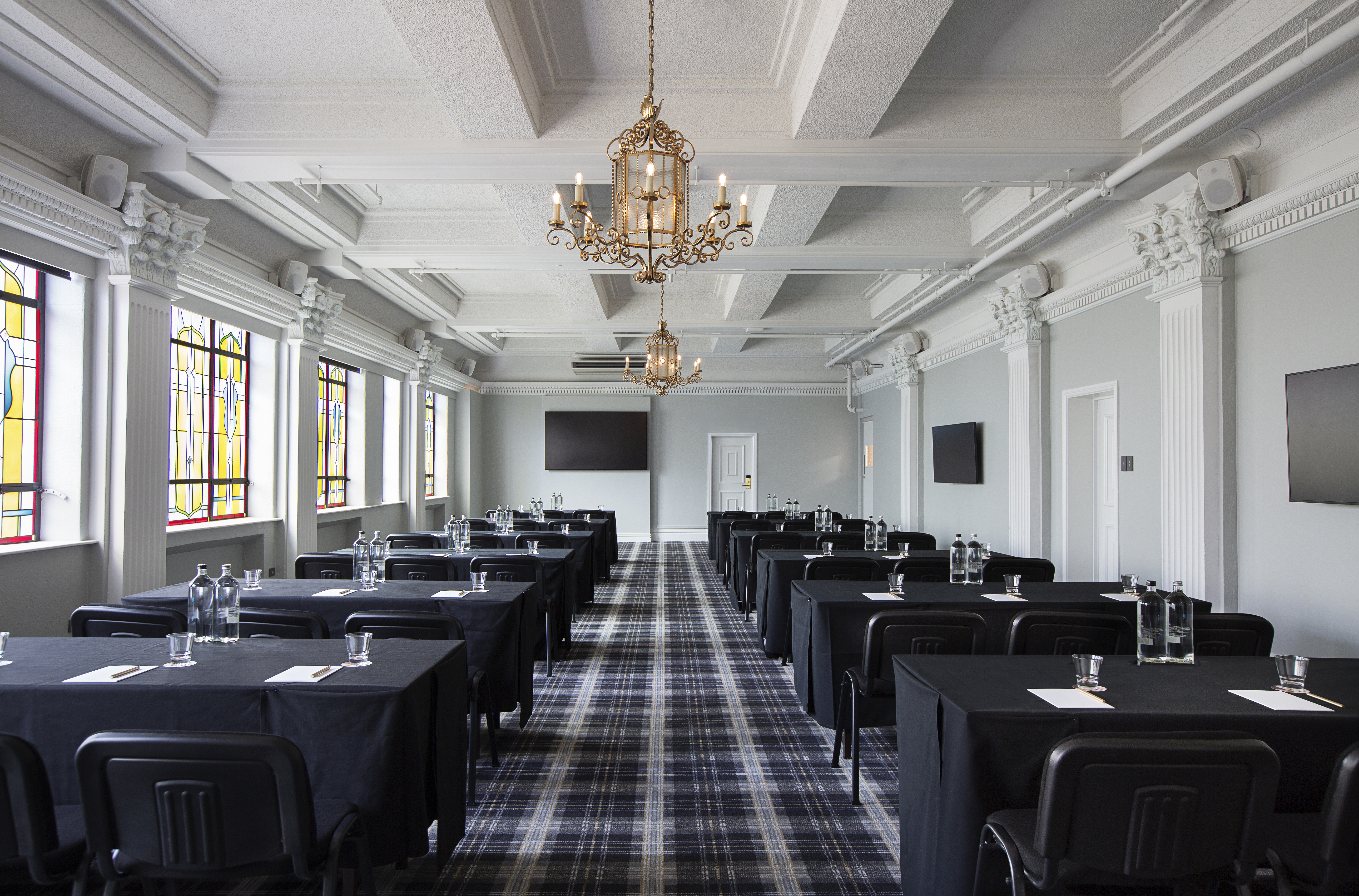 Godfrey Room
Fable Dunedin
An intimately-sized boardroom style room suitable for formal meetings of up to 8 people.
Capacity for:
Boardroom: 8